Your date with Porsche passion!
For decades, only one brand has occupied a special place in the hearts of automobile and motor racing enthusiasts. A brand that now has its own event. This brand is, of course, Porsche.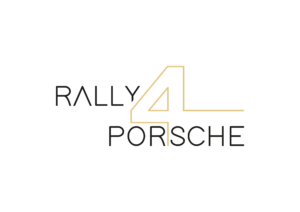 Rally
As the cornerstone of Rally 4 Porsche, the Rally is reserved to the teams wishing to face the clock. It will be organised in accordance with the sporting and safety provisions in force in Belgium. The winner of the Rally will be able to symbolically boast the title of being the fastest of the Porsche drivers. The competition will be held on Sunday June 4th and will include three different stages.
Regularity Event
Aimed at regularity specialists and/or amateurs of new challenges, the regularity rally will allow crews to do battle for the honorary title of best Porsche driver in the discipline. As Porsches are notorious frontrunners in this type of event, competition is already looking very tough!
Tourist Tour
The tourist Tour will offer Porsche owners the opportunity to be part of a friendly and relaxed experience as a prelude to the sporting chapter of Rally 4 Porsche. There is only one condition to participate: to be the proud owner of a Porsche. The event will take place on Saturday June 3rd, obviously in strict compliance with the traffic rules and regulations.
Charity Co-drive
The generosity of Porsche owners and the public will be put to use during the Charity Co-drive. In return for a financial contribution, the profits of which will be used to help and support underprivileged children, the Charity Co-drive will allow the public to slip into the right-hand seat of one of the many Porsches present at the event.It's a fun way to do a good deed while discovering the joys of a Flat 6-engine alongside its owner. This event will take place on Sunday and, as always, in strict compliance with the highway code.
Huy, the city of motor sports
For many years, the town of Huy has shown its passion for motorsport by actively supporting numerous competitions, such as the 12 Hours of Huy or the Condroz Rally. Thanks to the municipal authorities, the Rally 4 Porsche will benefit from optimal conditions in order to guarantee participants and spectators a high-level event.
The event will take place in the Huy region, with several timed stages. The Huy's city centre will host the HQ of the event, in particular for the service park and regroup zone. The Grand-Place will be the scene of the start and finishing ramps.